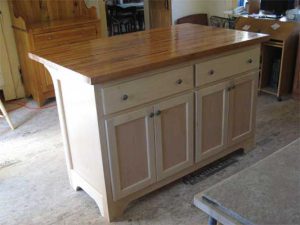 "I cannot express in words how happy Norm and I are with the work you did on remodeling our home.
We feel like you were a gift to us. Your work ethic is the best we have ever experienced. From the minute you came into our home, you and your staff were professional and respectful of our wishes and you helped us make some decisions based on your expertise. You were able to hear what we wanted and to make sure we knew what was going on at all times.
We have received numerous compliments on our home remodel. Your attention to detail is evident throughout the house. We especially love the stairway downstairs, the tile backsplash in the kitchen, the tile floors in the kitchen, bathroom, laundry room and family room, the archway between the kitchen and sitting room and the list goes on and on.
And on top of all of that you made three pieces of furniture that are just what we wanted and could not find in any furniture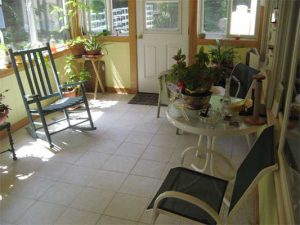 store. The TV stand, hutch and wall cabinet will be enjoyed by our family for generations.
We had bad experiences in the past with contractors who did not do what they said. You and your staff started when you said you would, you did what you said you would and you finished when you said you would. Never did we hear the words "well I said I could do that, but I never said I would! "
We are your biggest fans!!
Thanks ….look forward to another project someday."
Take care, God Bless …."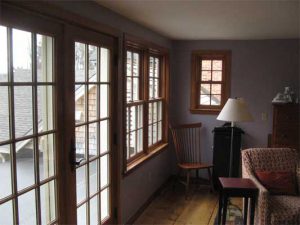 "I have known David Bryan for over 15 years. I began using Dave's carpentry services around 2004 when I first brought him in to put on a new roof to my house in Richmond, NH ..it was a winter job of February 2004. Dave's next job was a mud room he built onto my Richmond house later in 2004. I have since sold that house and I knew, without a doubt, if I ever needed quality carpentry services again, I would call on David Bryan. Fast forward to 2011, my wife and I bought a house in Swanzey in May 2011. I got in touch with Dave and asked if he was still doing roofs; he put on a new Tamko roof in November 2011. I had Dave and his number one man, Nick Saginario, put on a 8′ x 16′ Azek deck onto our house in June 2012. The last project of their's on my house was in September 2012 ..it was reinforcement work in our garage. I have always trusted in Dave's work and the quality and precision he puts into his work. His business is named, Bryan Fine Carpentry ..I'd name them more precisely, "Precision Carpentry." Dave and Nick put in work that lasts and is of the highest quality. Dave stands behind his work and is an extremely honest craftsman and businessman."
"We could not be happier with the way our new home turned out in the woods of southwestern New Hampshire. We had every confidence in David and his crew, not only to provide a quality product, but to advise newcomers to the granite hills the best and most sensible way to construct a home in this area. The work is high quality and the workers clean, polite, knowledgeable and helpful. We recommend them unqualifiedly."
"We hired Dave Bryan of Fine Carpentry NH to finish the interior of our two car garage. Dave and his crew installed shelving units all around the interior walls so that we could better organize the belongings in our garage. Their work is meticulous, timely, and Fine Carpentry NH's rates are very reasonable. We would recommend Dave to anyone needing work done on their home."
"I have had Dave and Nick of Fine Carpentry NH, of Richmond, NH do various projects on my home. These include new shingle roof replacement, sliding door, windows, clapboard siding and some interior projects. All projects were completed to my satisfaction in a well done manner, they came at the times specified and when finished did full complete clean ups of the work sites. I've been very pleased with their work and personal service."